Jon Maddox
About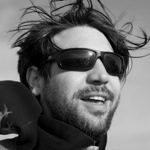 I like to make things work. Whether it's software, hardware or a combination of both, I try to build the simplest and most usable solutions to make awesome. I appreciate well designed products and scrutinize the hell out of them.
I live and work in Richmond, Va and spend my days making kick ass things at GitHub.
You can follow me on Twitter, see my codes on GitHub, hear my musical taste on, Last.fm or subscribe to my posts.
Posts